Vinyl Cover for Steven Young "Moveable Feast" Along with dust jacket for Record A, Label and vinyl Design. 
Vinyl Back Cover Design Along with Dust jacket, label, and vinyl design for Record B
Inside layout for the double vinyl sleeves. Left side is credits, right side has the Lyric Book for the album ( Inside pages of Lyric Book in following image of the Disc Layout )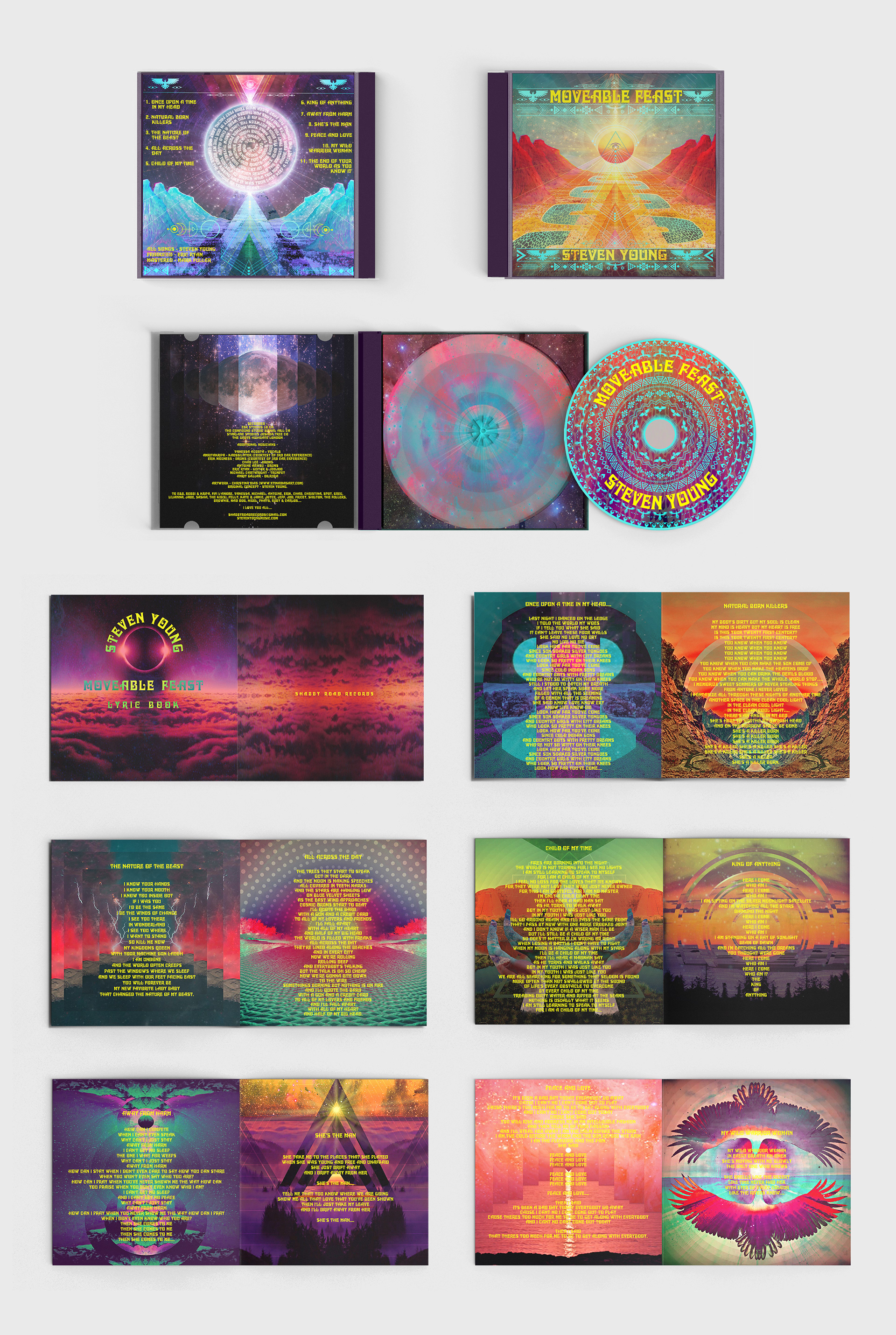 Compact Disc Marketing pack for Steven Young "Moveable Feast Album" Includes Artwork front and back of CD and artwork design for 12 page Lyric Book as a CD insert.